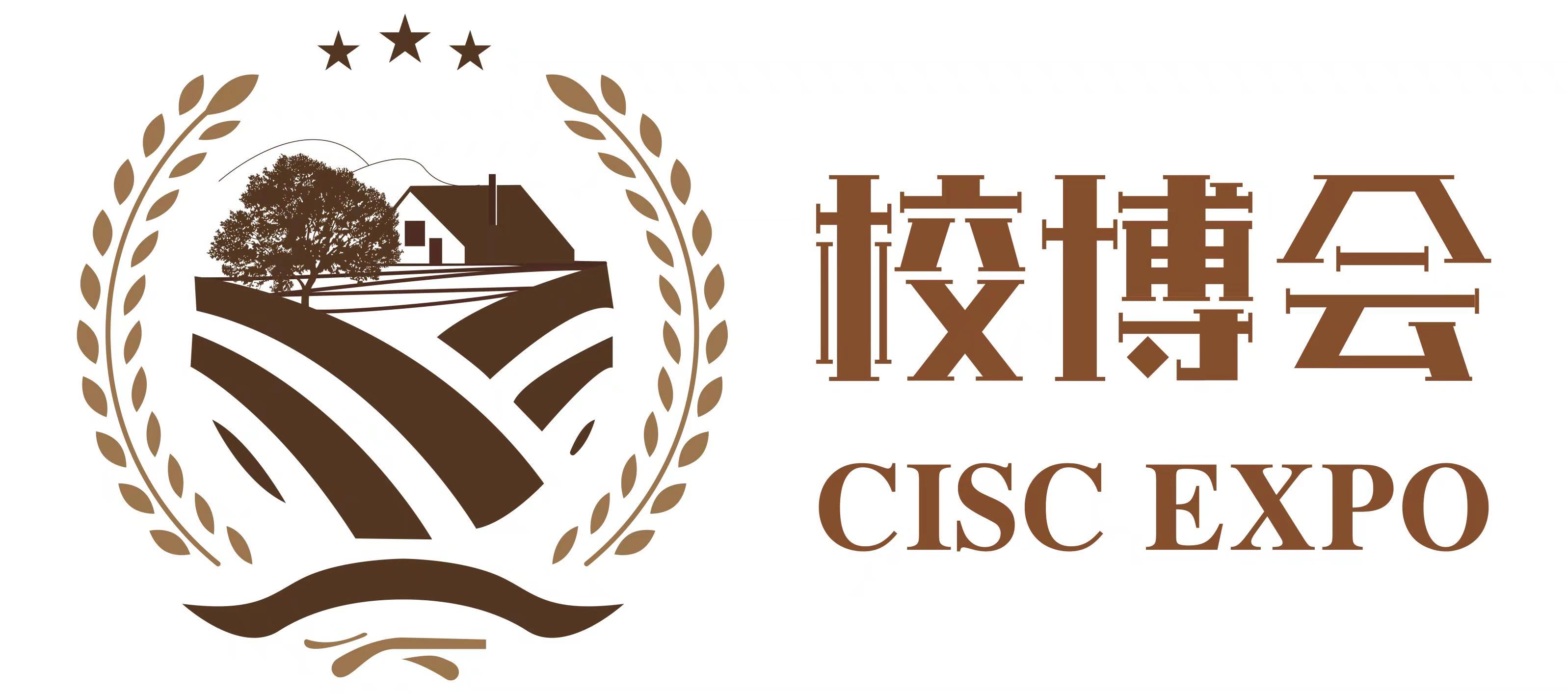 Yangtze River Delta Anhui Smart Campus Expo 2023
Time:December 3-5, 2023
Location:Anhui Binhu International Convention and Exhibition Center
Directed by:
Ministry of Education
Organizer:
China Federation of Wisdom Education
China Digital Education Industry Innovation Alliance
China University Venture Capital Alliance
China Wisdom Education Weekly
Support Units:
Central Electrochemical Education Center
Shanghai Municipal Education Commission
China Education Association Basic Education Committee
China Education Association Higher Education Professional Committee
China Education Association Campus Energy Conservation Committee
Zhongguancun Ruixin Software and Integration Services Alliance
co-organiser:
China Digital Education Industry Innovation Alliance
China Wisdom Education Weekly
organizer:
Guanhui Exhibition (Shanghai) Co., Ltd.
Exhibition overview:
The 13th Five-Year Plan for National Education Development emphasizes "strongly supporting all levels of schools to build smart campuses, and comprehensively using the Internet, big data, artificial intelligence and virtual reality technology to explore new models of future education and teaching. As a new type of school in the new century Model, digital campus is a high-level product of campus informationization and security construction. It is a new way of life, learning, communication and management. It is a new life learning and management model. Therefore, it needs a new type of life. The smart campus system realizes the seamless integration of student management, campus monitoring, consumption management and teaching management. Facing the new era of information development, it uses cloud computing, big data, Internet of Things, mobile internet, artificial intelligence and other information technologies to continuously improve. The campus information technology infrastructure creates a networked, digital, personalized and ubiquitous smart education environment, and promotes the deep integration and innovative application of information technology and university personnel training, scientific research, cultural heritage and innovation, and social services. Improve the quality of education and research and scientific research services Levels in the next few years the industry will usher in wisdom campus period of rapid development.
The CISCEXPO2023China (Anhui) International Smart Campus Expo December 3-5, 2023 at the Shanghai Everbright Convention & Exhibition Center. The theme of the exhibition is "Building a Smart Campus and Improving the Level of Education Modernization". Will pay more attention to the brand promotion of exhibition companies and the economic benefits of exhibitions! At the invitation of the exhibitor customer group, the service of the participating customers will be even higher! Strive to make all exhibitors happy, come back! 2023 is looking forward to your visit!
exhibition criteria:

Standard booth: ¥4000 USD/ 9m2
Indoor light (36m2 for rent) ¥400 USD/ m2
1. Standard booth configuration: Provide three-sided board, one negotiation table, two chairs, Chinese and English fascia board, two spotlights, one 220V/5A power socket, and the booth is covered with carpet; other additional expenses are borne by the exhibitor (double 20% exhibition fee for opening booths);
2. All facilities in the open space shall be self-care, and the booth decoration unit shall pay construction management fee and power supply fee separately;
exhibition criteria:

◆Smart Campus Overall Solution ◆Campus Information Security Technology
◆Smart Campus Construction and IT Infrastructure ◆ Campus Logistics Management System
◆Safe campus construction ◆ Campus monitoring system
◆ Campus information platform and interactive teaching equipment ◆Campus recording and video system
◆Smart classroom ◆Green campus construction
◆ Campus decoration design ◆ Campus digital intelligent library equipment
◆ Kindergarten, early childhood education equipment and supporting facilities ◆ School bus and safety rescue supplies
◆Artificial Intelligence and Educational Robots ◆ Campus Energy-saving Lighting and Eye Protection Lamps
◆Educational information ◆Camp water purification equipment
◆All kinds of schools and training institutions at all levels ◆Educational logistics equipment products and services
◆Electrical teaching equipment and distance education resources ◆Basic teaching equipment, equipment and materials
◆Laboratory equipment, equipment and complete systems ◆ Vocational education technology and equipment
◆Interactive teaching and wisdom education ◆Education training and joining
◆Basic education, higher education and vocational education technology and equipment ◆Online education applications and services
◆VR/AR teaching and virtual reality technology ◆3D interactive teaching
◆Teaching application software ◆Multimedia classroom
◆Innovative Maker Education ◆ Early Childhood Education and Early Learning
◆ Preschool education products ◆ Preschool supplies and learning products
◆Student uniforms ◆Children's safety products
◆ Educational toys ◆ Student supplies and bedding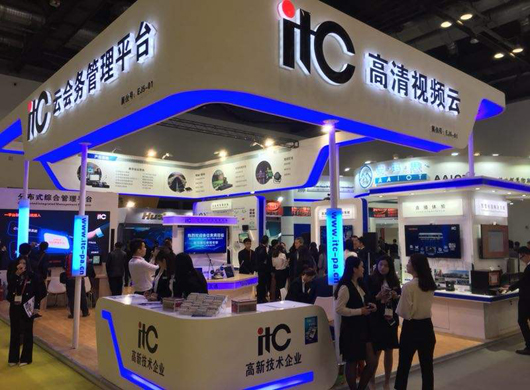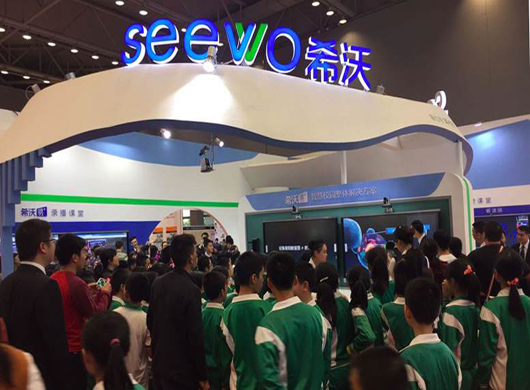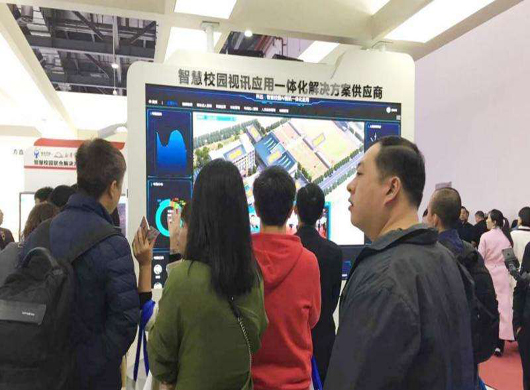 Conference activities:
The organizers will organize a number of forums, seminars, technical exchanges, products and press conferences to meet with leaders, enterprises and visitors. The exhibitors are welcome to apply and the theme is self-determined. The organizing committee will actively assist the organization of the audience and make every effort to create business opportunities.
Audience composition:
◆ Invite relevant government departments and campus industry experts;
◆ Relevant responsible persons and teachers of the school (department), asset and equipment department, network center, and logistics equipment department of all levels of general, vocational and vocational colleges at all levels in the country;
◆ Relevant leaders of the education departments, education committees, education and equipment departments, audio-visual centers, information centers, government procurement departments, etc. of all provinces, cities and districts (counties);
◆Responsible person in charge of various network schools, vocational schools, colleges and universities, special education schools, primary and secondary schools (kindergartens), education and training institutions, training centers, adult education institutions, etc.
◆Responsible persons of relevant integrators, agents, distributors, distributors, trade purchasers and other related units of various smart campus technology products in the country;
◆ Education brand franchisees and investors, investment and financing companies, bidding companies, education industry Internet media and other relevant personnel;
Media reports:
In order to increase the influence and popularity of the exhibition, the organizing committee will invite hundreds of media to report on the exhibition in real time, and carry out mass publicity before the launch, CCTV, China Education TV, Shanghai TV, People's Daily, Evening News, Shanghai Science and Technology News, Wenhui Daily, Oriental Morning Post, Shanghai Legal News, Science and Technology Daily, China Education News, China Sports News, 21st Century Business Herald, Economic Observer, First Financial Daily, China Business News, Sohu Education, Sina, Xinhua Education, HC Education, People Online Education, China Smart Education Weekly, China Education Information Network, China Education Equipment Purchasing Network, etc.
CISC EXPO 2023Organizing committee secretariat:
Address: Mingshen Business Plaza, 400 Caobao Road, Shanghai
Advertising Contact person: Mr Pan
Mobile:0086-(0)188-0182-3515
Tel : 0086-
18801823515
Fax : 0086-21-
3123 5346
Q Q : 761199479
We chat number:188-0182-3515

E-Mail: 18801823515@139.com
Website:
www.ciscexpo.cn
The exhibition meeting Contact:Miss He
Mobile:0086-(0)18612185892
Tel :0086-18612185892
Fax : 0086-21-3123 5346
Q Q: 1354901243

We chat number:18612185892

E-Mail:1354901243@qq.com
Website:
www.ciscexpo.cn